Lists and cart
Lists are a way to save a collection of content on a specific topic or for a specific purpose. The cart is a session specific storage space.
Gidiş yolu: Daha fazla > Listeler
Sepet
Sepet, OPAC ve/veya personel istemcideki materyaller için geçici bir tutma yeridir. Oturum kapatıldıktan sonra sepet boşaltılır. (web tarayıcıyı kapatarak ya da sistemden çıkış yaparak). Sepeti en iyi şekilde toplu işlemleri gerçekleştirmek için (ayırtmalar, çıktı alma, e-posta gönderme) ya da kendiniz için ya da bir kullanıcı için çıktısı alınacak ya da e-posta gönderilecek materyallerin listesini almak için kullanılır.
If you would like to enable the cart in the staff client, you need to set the intranetbookbag system preference to 'Show.' To add things to the cart, search the catalog and select the items you would like added to your cart and click on the 'Add to cart' button.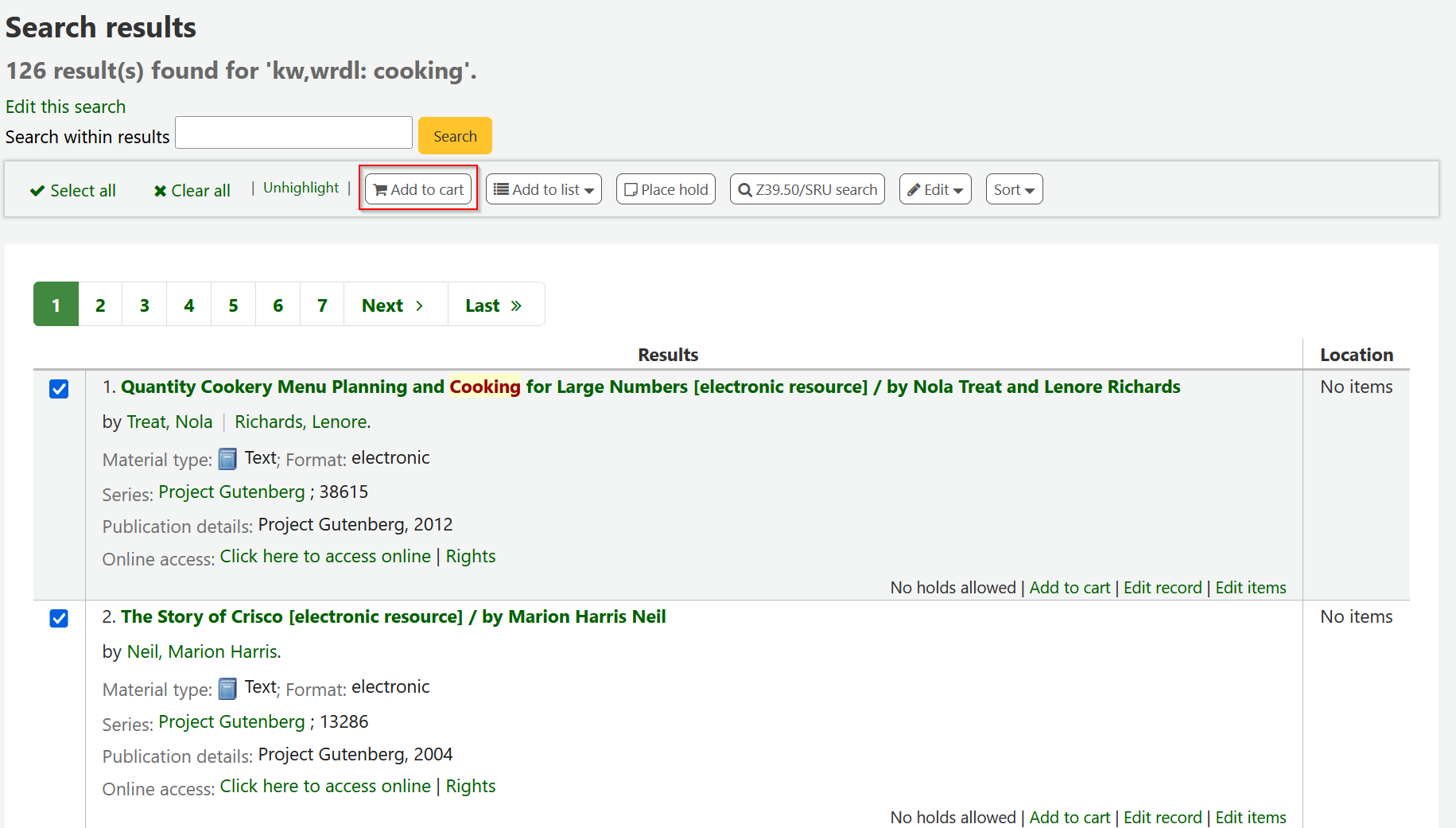 Personel istemcide sayfanın en üstünde sepet butonunun altında bir onaylama görüntülenecektir

Clicking on the cart icon will provide you with the contents of the cart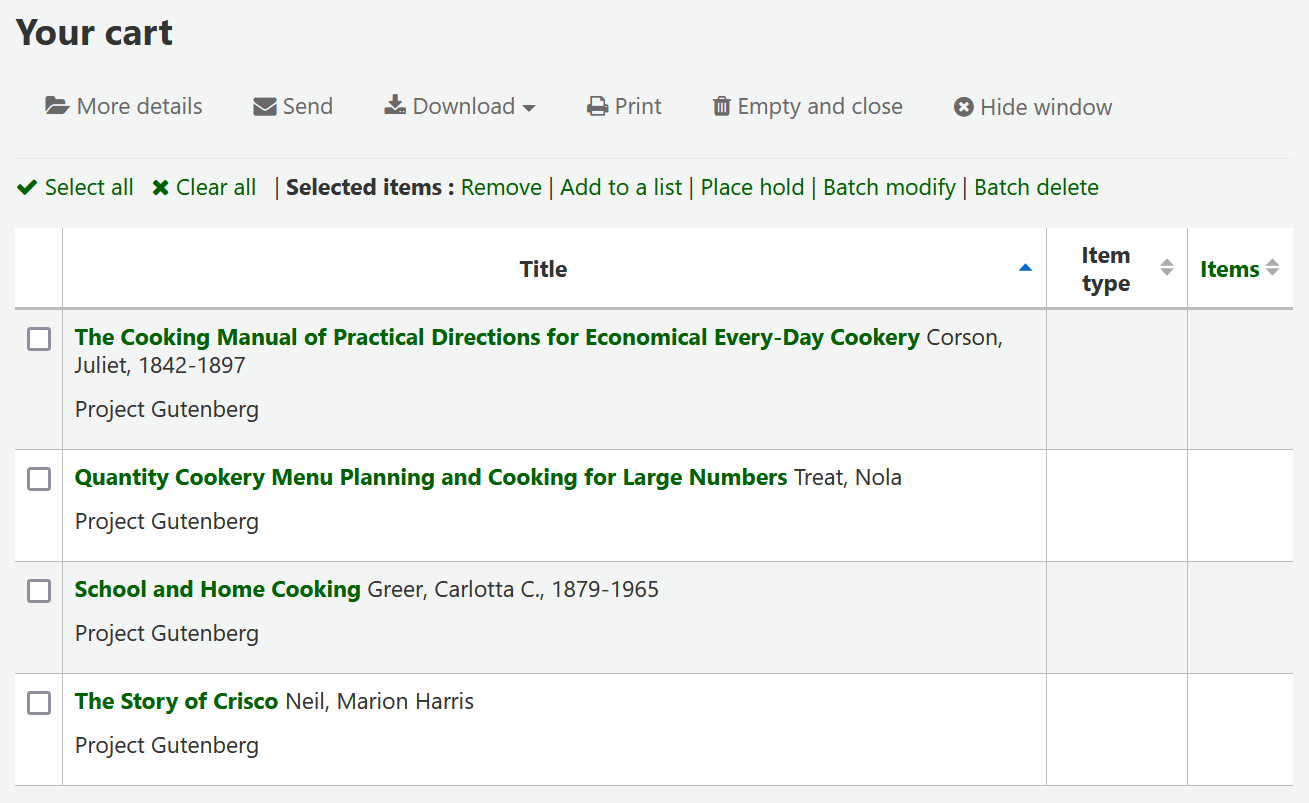 Bu materyaller listesinden bir kaç eylem gerçekleştirebilirsiniz
'Daha fazla ayrıntı' sepetin içindeki materyaller hakkında daha fazla bilgi gösterecektir

'Send' will send the list to the email address you enter

'İndir', sepeti 3 varsayılan biçimden biriyle ya da CSV Profilleri kullanarak indirmenizi sağlar

'Yazdır' sepetin yazdırılabilir bir sürümünü ekrana getirecektir

'Empty and close' will empty the list and close the window

'Hide window' will close the window
Modifying bibliographic records via the cart
Bibliographic records can be modified in batch from the records added to a cart. Select the records in the cart you wish to modify and click 'Batch modify'.
You will be taken to the 'Batch record modification tool' and from there the process to modify the bibliographic records is the same as if you had chosen to modify via Tools.