Reports¶
Reports in Koha are a way to gather data. Reports are used to generate statistics, member lists, shelving lists, or any list of data in your database.
Get there: More > Reports
Custom Reports¶
Koha's data is stored in a MySQL database which means that librarians can generate nearly any report they would like by either using the Guided Reports Wizard or writing their own SQL query.
Statistics Reports¶
Statistic reports will show you counts and sums. These reports are all about numbers and statistics, for reports that return more detailed data, use the Guided Report Wizard. These reports are limited in what data they can look at, so it's often recommended to use custom reports for official end of the year statistics.
Report Dictionary¶
Das Report-Wörterbuch ist eine Möglichkeit häufig verwendete Kriterien für Ihre Reports abzuspeichern. Es ist ein guter Weg Filter anzulegen, die der Assistent nicht von sich aus anbietet. Um eine neue Definition hinzuzufügen, klicken Sie auf 'Neue Definition' auf der Startseite des Report-Wörterbuchs und führen Sie die nachfolgenden 4 Schritte aus.
Schritt 1: Benennen Sie die Definition und erfassen Sie eine Beschreibung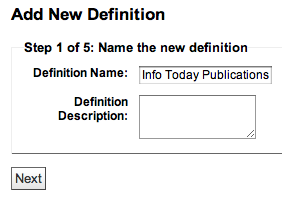 Schritt 2: Modul auswählen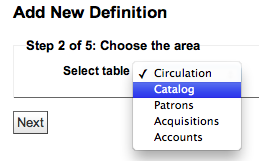 Schritt 3: Wählen Sie die Spalten für den Report aus den angezeigten Tabellen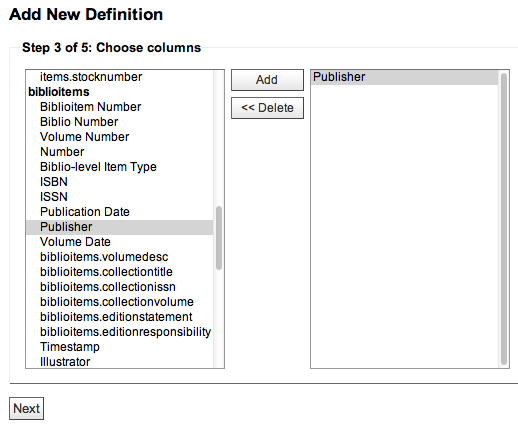 Schritt 4: Wählen Sie die Werte der Felder. Diese werden automatisch mit Werten aus Ihrer Datenbank gefüllt.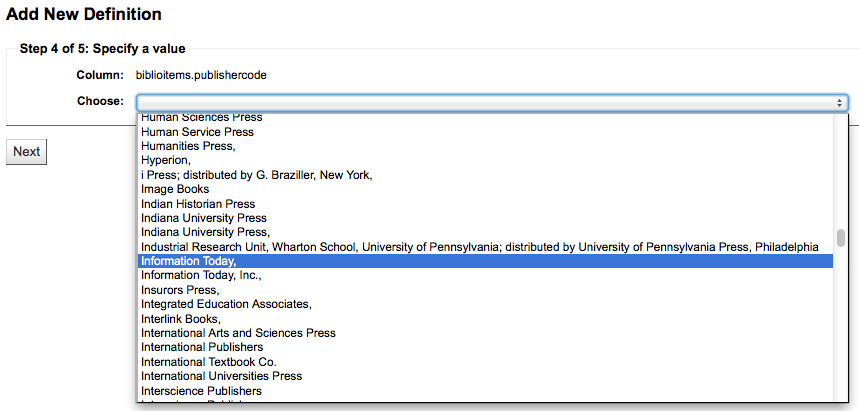 Bestätigen Sie Ihre Auswahl um die Definition zu speichern.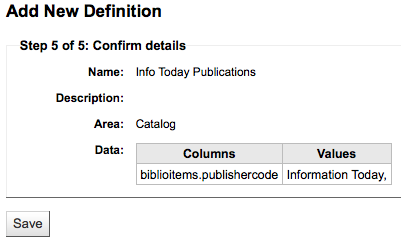 Ihre Definitionen werden auf der Wörterbuchseite angezeigt

Wenn Sie dann einen neuen Report erstellen, wird Ihnen im Modul für welches die Definition erstellt wurde, diese in der Liste der Filter angeboten.